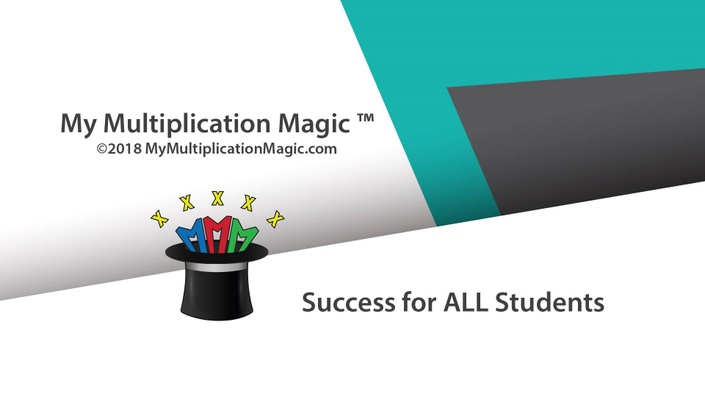 2019 Learning Coach - My Multiplication Magic
Digital Game Room & Parent's Corner Platform Sold Separately-Links to Purchase Inside Curriculum
Watch Promo
My Multiplication Magic is a revolutionary, new and effective way to teach the multiplication facts to all students. This curriculum is designed as a simple effective way to learn the facts for those students who have problems memorizing rote information, and is beneficial for all students. The real magic is in the empowerment that students have when they succeed at learning their multiplication facts in a way that makes sense to them.
Why it Works?
According to the International Dyslexia Association, effective instruction for students with dyslexia is:
multisensory,
explicit,
direct,
& cumulative
Because learning the facts involves rote memorization, and a lot of dyslexic students struggle to memorize rote information, I set out to bridge the gap for these students in learning their times tables with the creation of My Multiplication Magic.
My Multiplication Magic is a system:
that uses the above effective instruction,
I have simplified the process,
which significantly reduces memorization to several simple strategies versus having to memorize all the individual facts
I also realized that having an advocate such as a teacher, tutor, or parent who will help coach the student to master is also a vital key component.
How it Works?
The My Multiplication Magic has:
a step by step easy to follow instructional format
video & written curriculum
teacher manual with check lists and organized teaching instruction
resource manual with pdf games and other resources
student manual with application exercises
kinesthetic corner activities
hand signal videos
digital game room making it even more fun, fun, fun!
quizzes to check for comprehension
certificates to celebrate your student
Parent's Corner online platform to reinforce the strategies taught
Downloadable app to play the games for easy access
and much more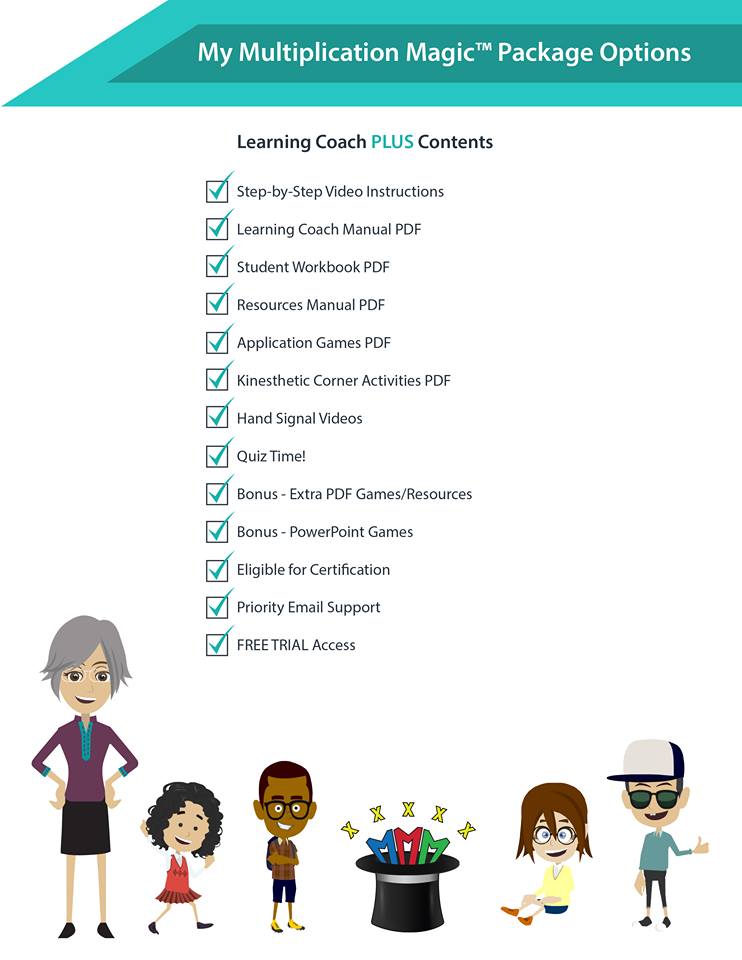 Your Instructor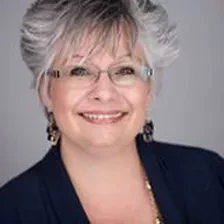 Welcome, my name is Sue Bridgman, and I am a dyslexia consultant to private schools, teachers, and parents, in the Northern Colorado area here in the United States. I am qualified to screen students for dyslexia, I consult with parents and schools on dyslexia issues, and I am Certified in the Barton Reading & Spelling System. I am a national speaker to schools and parents on dyslexia and have worked in the educational arena for over 30 years in both Canada and the United States.
Over the years, I have had parents tell me of the struggles their children have had over wanting to and being made to memorize their multiplication facts. They would say,
"We practice every night...and still he struggles."
"My child hates math class because it doesn't matter if he knows the process, his calculations are always wrong."
"We have nightly homework wars with tears and frustration over math facts."
"Mad Minutes are making me and my child GO Mad!"
Mastering rote information such as math facts will always be hard for some kids who struggle with memory issues. A great accommodation is providing them with a times table and having them use that tool; however, most children just want to be like everyone else and really want to learn them on their own like their classmates.
Because of this, I started to find ways that would help those students be successful. It has helped them be successful and be proud of what they can accomplish with determination, hard work, and a system that makes sense to them.
I have called it 'My Multiplication Magic' for these reasons. Although there are, what I consider, some 'math magic tricks' for some of the facts, the real magic is in the empowerment that the children walk away with after mastering their multiplication in an easy and effective way that makes sense to them.
I began teaching my system to teachers, coaches, and tutors. They started sharing their success stories, and there became a demand to teach my system. I began training them to hold small group instructions, math camps, and individual tutoring. With my system, you will receive all the tools to become a learning coach, help so many students, and create your own income stream.
Become a My Multiplication Magic Learning Coach today and be part of helping these students achieve the success they deserve.
Course Curriculum
Digital Game Room & Parent's Corner Platform
Available in days
days after you enroll
Step 1 - Welcome!
Available in days
days after you enroll
Step 2 - Registering Students & Private Facebook Group
Available in days
days after you enroll
Frequently Asked Questions
What is a Learning Coach? Do I have to have a teacher's license to be one?
After the FREE trial, when you purchase the My Multiplication Magic paid system you become a Learning Coach. A Learning Coach is an individual, parent, or a teacher at a school who will coach a student or child through the system to mastery. The only requirement to teach my system is that you follow the steps laid out, keep to the fidelity of the program, and have a passion and desire to help students. This course was designed for anyone to teach it. It has all the materials for you to be successful.
I have a private tutoring business; can I use this as part of my services I already provide?
Absolutely! Many tutors/teachers tutor outside of the classroom to meet the needs of the students who learn best with one on one instruction. The My Multiplication Magic curriculum works best with individual instruction or small group instruction. You determine your own fee as you are your own boss, and it will add 10-12 hours of instruction per child.
How does the FREE trial work?
You have unlimited access to the ox-3x strategies. Should you choose to become a Learning Coach, simply enroll in the paid program, and you will be granted immediate access to all materials.
How long do I have access to the FREE Trial course?
How does lifetime access sound? You have lifetime access to the 0x-3x and when you enroll as a Learning Coach, you will also have unlimited access to this course for as long as you like - across any and all devices you own.
Can my school purchase this curriculum?
Yes! This is meant as a great curriculum for schools wanting to bridge the gap in this area. Schools can purchase online or email me for a purchase order. Simply call 970-400-1280 or email me at
[email protected]
and request a purchase order.
What is the Parent's Corner Online Platform?
When a Learning Coach or parent registers their student or child, they receive a private online platform that has digital games and extra reinforcement activities to practice in between the sessions with the Learning Coach. That way the student, Learning Coach and parent are all working together towards the goal of success for the student. The cost is $5 a month and you can cancel at anytime. Please ask your Learning Coach for access to the Parent's Corner information and link.
How long does the system take and what's the cost?
The whole system takes approximately 12 hours to complete depending on each child. As a private tutor, depending on what you charge, The average tutor taking one student through the system will pay for itself. and cover the cost of the curriculum.
Is there a refund or money back guarantee on the paid program?
The simple answer is no. Because I give a free trial access, you have ample time to see the system and how it works, try it out on your students, and know if this is a good fit. Therefore, there are no refunds on the paid courses.